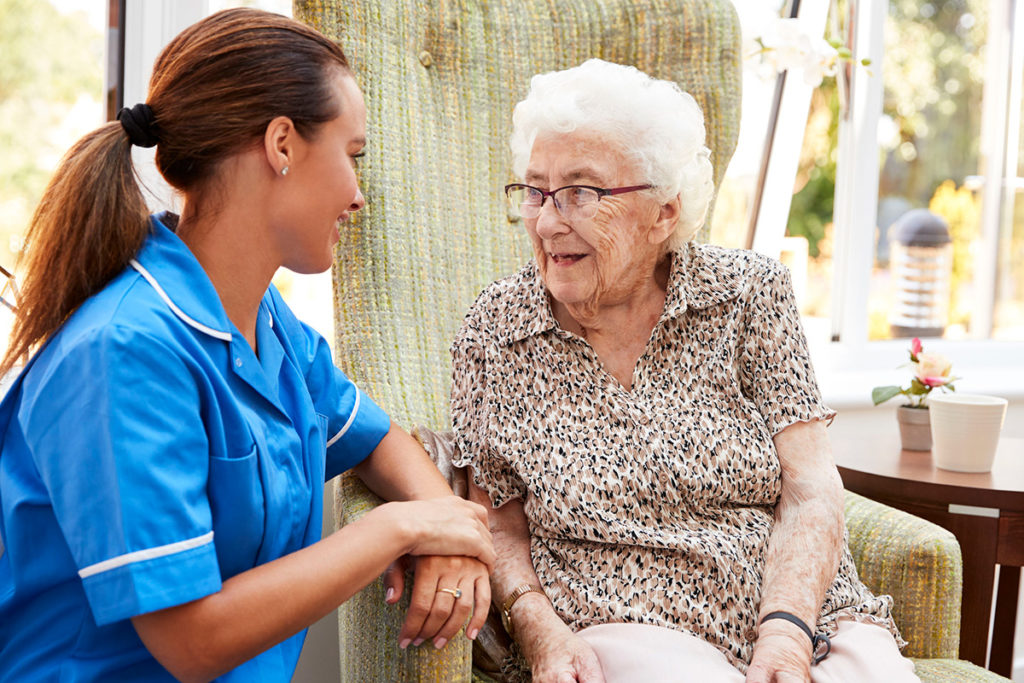 Moon River Nursing Careers in Ashburn, Virginia, an affiliate of Moon River Senior Care and Transportation, is now offering training to be a Certified Medication Aide. In just two weeks, you can increase your earning potential and advance your career in healthcare.
Upcoming Medication Aide Classes:
Evening Classes
September 16 – October 11, 2019
Classes meet Monday-Friday 5 pm – 9 pm

Daytime Classes
October 21 – November 1, 2019
Classes meet Monday-Friday 8 am – 3:30 pm
• The 68 hour Medication Administration Course is a Virginia Board of Nursing approved program. The course instructs participant how to administer and assist a resident in self-administering medications, including blood sugar checks and insulin injections, in the assisted living environment.
• There are 68 hours of training, consisting of 48 hours of classroom training and 20 hours of clinical training in various assisted living facilities, to assist in Medication Management and Administration in assisted living facilities.
All students who apply must have completed:
• CPR for the health care worker
• Certification of completion from ONE of the following:
a) Virginia Department of Social Services approved 40 hour Direct Patient Care program
or
b) Virginia Medicaid approved 40 hour Personal Care Assistant certificate
or
c) Virginia Board of Nursing approved Nurse Aide certificate
To learn more about the Nurse Aide or Medication Aide classes, please contact Betsy at Moon River Nursing Careers or email her at betsy@moonrivernursingcareers.com or text or call her at (703) 955-1811.
Moon River Nursing Careers offers SCHOLARSHIPS AND INTEREST FREE PAYMENT PLANS! Reserve your seat today!
Moon River Senior Care and Transportation is a licensed Home Health Agency committed to helping older adults maintain independence and quality of life.