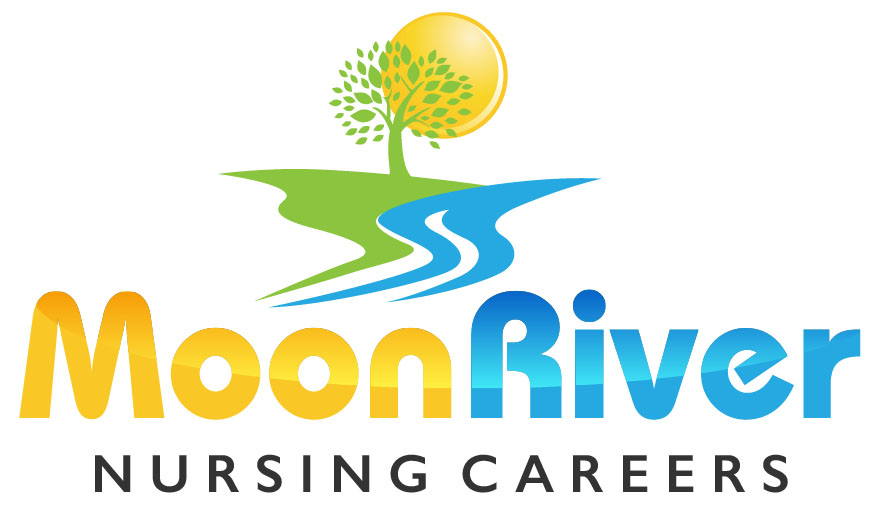 Nurse Aide Program
Class Location: Moon River Nursing Careers
44927 George Washington Blvd., Suite 240, Ashburn, VA 20147
Phone: (703) 955-1811
Email: info@moonrivernursingcareers.com
MISSION
The mission of Moon River Nursing Careers is to provide educational programs to students pursuing careers in the growing healthcare industry. Focus is on providing compassionate person-centered care to diverse patient populations in various healthcare settings.
Course Name: Nurse Aide Program
Course Objective
The course includes basic nursing skills required to provide safe, competent personal care for individuals. Emphasis is placed on providing compassionate, person-centered care, understanding the aging process, communication, safety/emergencies, infection prevention, legal and ethical issues, measurements, elimination, nutrition, basic restorative care/rehabilitation, dementia, mental health and end-of-life care. Moon River Nursing Careers will provide classroom instruction, skills lab training and clinical rotation in partnership with a local nursing home/rehabilitation center. Graduates of the Nurse Aide program will be eligible to take the NNAAP examination
Class Schedule
Call for class schedules and times.
Class Structure
80 Classroom and Lab
40 Clinical Rotation
Monday-Thursdays 5 p.m -10 p.m.
Clinicals Saturday 6:30 a.m. – 4:30 p.m.
Tuition Information
As part of the Grand Opening at Moon River Nursing Careers, students are able to enroll in the Nurse Aide course for an incredibly low price. We are offering the course for just $850.00 (a savings of $400) and this includes:
Tuition
The deposit
Criminal background check
Drug testing
Administrative fees
Supplies for the lab (workbook, stethoscope, blood pressure cuff, thermometer, gloves)
One pair of scrubs
Registration for the state exam to become a CNA

We offer interest-free payment plans for qualified students who need a little more time to pay for the course. There are special scholarships for Veterans and their dependents who enroll in the February or March session, in addition to the already low fee. Don't miss this Grand Opening special to take the Nurse Aide course at Moon River Nursing Careers.
Course Outcome
Upon successful completion of the Nurse Aide course, graduates will be eligible to take the NNAAP examination and become licensed certified nursing assistants in the State of Virginia.
FAQ
1. What is the age and educational requirement to enroll in the Nurse Aide program?
Students must be at least 18 years of age and have earned a high school diploma or GED certificate.
2. What are job opportunities for Certified Nursing Assistants?
Those passing the Board of Nursing exam for licensure as CNAs will have job opportunities in hospitals, assisted living communities, rehabilitation centers, nursing homes, clinics, physician's offices and in home health care.
3. Why select Moon River Nursing Careers for your Nurse Aide training?
Our program offers extraordinary training with individual attention given to each student. Moon River Nursing Careers is committed to preparing students to pass the State exam for licensure as a certified nursing assistant. Upon graduation, we provide students with information about employment opportunities compatible with their interests.
4. How do I enroll in the Nurse Aide course at Moon River Nursing Careers?
The first step is to make an appointment to tour the school and meet with the Program Director to discuss your interest in becoming a certified nursing assistant. Prospective students should contact Betsy Palewicz, Program Director and Lead Instructor for Moon River Nursing Careers at info@moonrivernursingcareers.com or call her at (703) 955-1811.