Home Health Care, Homemaker Services, and Transportation
Moon River Senior Care and Transportation is a licensed Home Health Agency committed to helping older adults maintain independence and quality of life. Services are available 24/7 and include companion care, senior transportation, homemaker services, personal care and skilled nursing. Our service area includes Loudoun, Fairfax and Arlington Counties.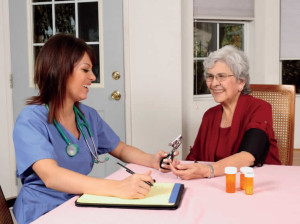 We are committed to offering a continuum of care to make "aging in place" possible. In-home assistance can range from a few hours per week to providing around-the-clock care.  We can assist with short-term or long-term needs, with attention to each client's personal situation.
Clients reserve time and can use it how they wish as long as the needs are within our scope of care.  A shift can include in-home care and/or transportation.  We work with each client to develop the best care plan.
It is not easy to see a loved one decline and need help.  When employing a caregiver, it is important to choose one that can provide the quality care that your loved one deserves.  It would be our privilege to be entrusted with this care.