National Nurses Week
Today we honor another amazing nurse Mary Beth P.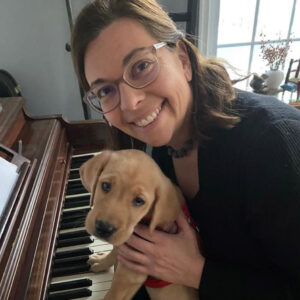 Hello! My name is Mary Beth P. and I have been a nurse at Moon River since 2017. I've been an RN for over 25 years and have worked in lots of various settings. In the hospital settings, I have worked with open heart surgery patients, emergency room and adolescent pediatrics. I've also done school nursing and pediatric home health for many years. I am a native of Pittsburgh Pennsylvania and moved to Northern Virginia five years ago. My husband enjoys working at Inova hospital in Fairfax and I am a proud mother of two wonderful boys! In addition to working at Moon River, I also own my own CPR company.