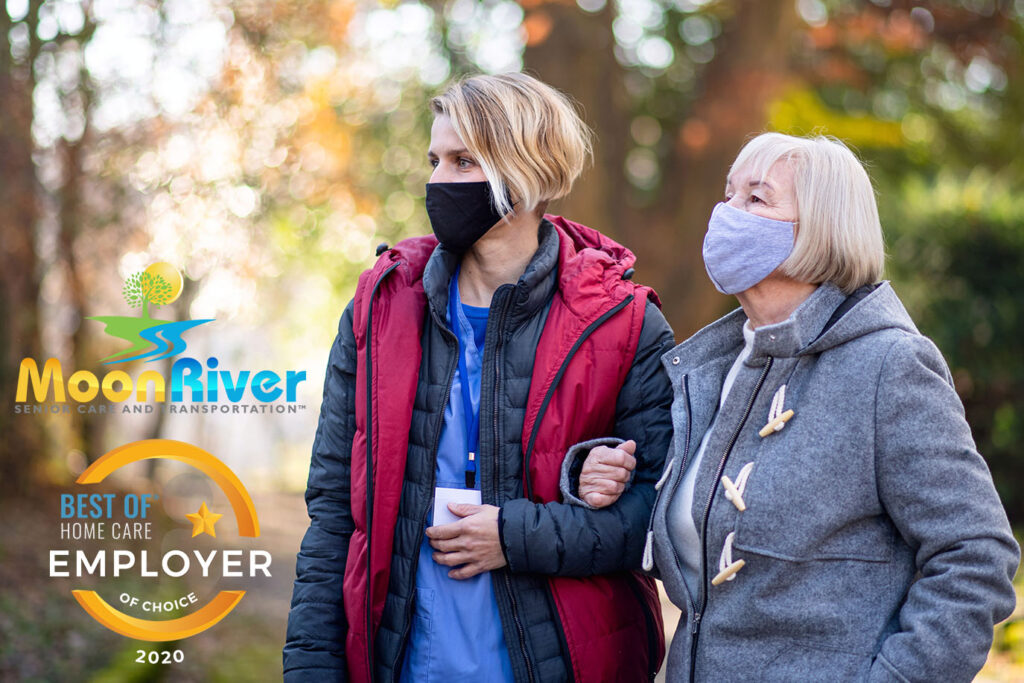 Moon River Senior Care and Transportation is seeking CNAs or Nursing Students who are compassionate, enjoy working with seniors and passionate about caring for others, to join our team in Ashburn, VA.
JOB OPPORTUNITY:
CNA or Nursing Student/ Home Health (Ashburn VA)
Please please call/text Gayle today at (703) 350-6958 if you are interested in this job opportunity.
This is the Best Home Health job in Northern Virginia!
Join the team at Moon River Senior Care and Transportation (44927 George Washington Blvd. Suite 245, Ashburn, VA 20147) and enjoy competitive pay, appreciation gifts, bonuses, flexible schedules and opportunities to work overtime! All caregivers are provided with N95 masks and PPE appropriate for each assignment. Training is provided, and nurse supervisors are available to offer ongoing support.
Moon River Senior Care was voted EMPLOYER of CHOICE by our employees and recognized as one of the best home health employers in the country. We value our employees, and they love working for our agency.
We currently need 6 more Certified Nursing Assistants (CNA) or Nursing Students to work one-on-one with clients in the home setting. Our clients are kind and appreciative and have amazing stories to share. This is an ideal job for an aide who is passionate about working with older adults.
Aide pay is based on experience, availability and the requirements of the assignment. We have openings for part-time, full-time and PRN. Most of our clients are living independently and need assistance to maintain quality of life and to ensure their safety.
Caregivers must be able to:
*Provide compassionate care
*Assist with activities of daily living, including bathing, toileting and transfers
*Monitor vital signs and well-being
*Provide medication reminders
*Communicate concerns to the nurse supervisor
*Help with basic meal preparation and household tasks
*Be able to document what occurs each shift
*Provide social interaction that brings joy to your client's day!
Most of our home health clients are between the ages of 80 and 100. Current job openings are in Ashburn/Sterling area. Interviews are being conducted with qualified candidates daily. We hire new aides and also aides with years of experience. If you are a CNA or nursing student who is compassionate, enjoys working with seniors and passionate about caring for others, please call or text Gayle today at (703) 350-6958.
COVID-19 precautions
Personal protective equipment provided or required
Plastic shield at work stations
Temperature screenings
Social distancing guidelines in place
Sanitizing, disinfecting, or cleaning procedures in place
All aides are trained in the respiratory program and issued N95 masks, goggles and a face shield, in addition to being provided with gloves, hand sanitizer and appropriate PPE if working with a client who is quarantined.